Who We Are
The Personnel Response Team (PRT) offers an unmatched, comprehensive staffing solution. PRT focuses on providing skilled workers to the Construction, Industrial and Energy, Manufacturing, Hospitality and Events, and Disaster Recovery sectors. We have the proven experience to provide you with excellent customer service as we consistently deliver timely placements to keep your operation running at maximum production.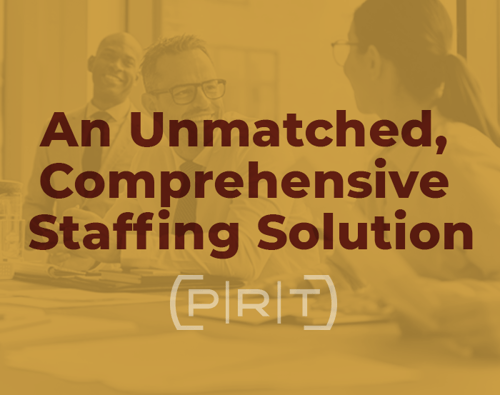 PRT will:
Recruit, hire and transition or terminate all Temporary Employees and Assignments
Handle all Employee Payroll and Wage and Hour issues
Provide Certified Payrolls and Manage Payroll Garnishments
Pay and record all Federal and State Payroll Taxes
Pay all Workers' Compensation Premiums
Handle all Workers' Compensation Claims Management
Handle all Employment Law related Claims Management
Handle all Unemployment Claims Management
Provide necessary tools and Personal Protection Equipment (PPE)
Offer workers flexible pay options including direct deposit and pay card solutions
Provide the necessary Worker Training and Orientations
To learn more about our services or to request workers, contact a location near you or call us at 1-727-772-1274.
What We Do
Finally, a true fixed labor cost solution … Personnel Response Team (PRT) will make every effort to ensure that the rate you are quoted per man hour is a true fixed cost per hour. We strive to remove the "tail" of liability from your operation and your books. Our temporary staffing experts will work hand-in-hand with your Project Managers and Accountants to develop solutions and projections that make sense within the given budgetary constraints.
HR Responsibilities
Personnel Response Team handles the recruiting and hiring of all your temporary employees. If anyone is not performing to your standards, we'll handle the termination at our office, away from your facility.
Personnel Response Team pays all taxes and insurance for the temporary workers you hire, including workers' compensation coverage, FICA payments, general liability insurance, IRS withholding taxes & unemployment taxes.
On-site Services
Personnel Response Team can work with you to develop a customized staffing solution to meet your needs and maximize productivity and efficiency at your facility. We can dedicate an on-site manager to be your strategic partner, responsible for your day-to-day staffing needs. We can also provide customized reporting that includes fill ratios, turnover rates, absenteeism / tardiness and more. Call 1-727-772-1274 to speak with one of our on-site staffing specialists to find out more about how we can serve you.
Other Services
Upon request, Personnel Response Team will provide the following additional services:
Random and mandatory drug screening
Random drug and alcohol testing
Background checks, local or national
Screening and testing for skilled workers
Tailored safety programs and equipment
If you want to learn more about our services or to request workers, contact us online or call us at 1-727-772-1274.