Looking for a Job? You May Need to Learn a New Skill
The "Great Resignation" is impacting a lot of sectors, from manufacturing to construction. But as many jobs as there are out there, many of them require very skilled candidates. Let's take a deeper look at why you may need to learn a new skill to be competitive within the market.
Older, Skilled Employees Are Retiring
The "Great Resignation" is less caused by millennials and GenZs and more caused by GenX and Boomers. Older employees designed to resign when working conditions became difficult to navigate during the pandemic. People who were already on the cusp of retirement decided that they would rather not wait.
Because of this, the positions being hired for are actually highly skilled positions rather than entry-level or intermediate positions. To qualify for these, you will need to have more advanced skill sets.
More People Are Entering Into the Job Market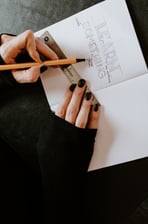 During the pandemic, many people decided they would rather stay home. Those on unemployment stayed home and unskilled and learned. They went to bootcamps, started additional degree courses, or learned another vocation. Now that the pandemic is starting to wane, these people are entering back into the job market.
With a lot of people entering into the job market at once, it becomes more important to distinguish yourself. You may need to add more skills to your roster if you want to stand out from the competition. This is especially true if you're in a field that's more competitive.
You May Want to Change Fields
If you aren't getting a great position in your chosen field, you might want to move into a related one. The easiest way to move into a related field is to gain additional skills, certifications, and training. While you may not have direct experience in the field, having additional skills and training may mean that you can skip entry-level positions and get started with intermediate and experienced positions. Today, people may need to be a little more flexible about the type of jobs that they're willing to go for.
You May Want More Perks
Finally, it's possible that you don't want to return to the job market unless you get an "upgrade." If you want a remote position, a flexible position, or just a position that pays a sizable salary, the best way to get it is to gain new skills. There are many positions that have additional skills that could help you command better benefits. For instance, project management often makes a person more marketable across many industries.
So, the bad news is that workers may need to learn more skills — but the good news is that they're moving into better positions. Are you ready to upskill and get new work? Contact the experts at PRT Staffing for more information about the current labor market.