The Importance of Temporary Workers During COVID Economic Uncertainty
Economic uncertainty surrounding the COVID-19 pandemic has made long-range workforce decisions a roll of the dice for many businesses, but temporary workers can help mitigate staffing risks.
In fact, one in three companies turned to temporary workers as a solution during the early days of the pandemic with Gartner reporting last May that, "32 percent of organizations are replacing full time employees with contingent workers as a cost-saving measure. Utilizing more gig workers provides employers with greater workforce management flexibility."
While the COVID-19 vaccine is rolling out across the country, conservative estimates still have the economy dealing with the pandemic for most of 2021 if not into 2022, which means long-range workforce planning will remain difficult.
"The timespan of workforce planning has changed. We used to be able to plan three to five years ahead sometimes even up to 10 years ahead given emerging trends and technology and other social and demographic trends," said Adriana Duque Hughes, senior director of Gartner's HR research practice in a video. "Now that timespan has been shortened … what used to be a 12-month plan may now be a 6-week plan trying to cope with what we have in front of us."
Businesses Leaders Forced to Be Agile
The rapid changes that have taken place during the COVID-19 pandemic has forced business leaders to be agile, especially when it comes to staffing decisions. Both understaffing and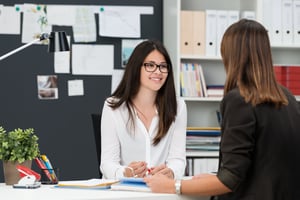 overstaffing can hurt a business and its bottom line.
The logistics sector, for example, was able to use temporary workers when its workforce was put under pressure with a surge in online shopping during the pandemic. "Over the past eight months, hiring more temporary workers has helped logistics companies deal with spikes in demand while minimizing risk," wrote Keith Garrett in SupplyChainBrain in November.
On the other hand, businesses hit hard by lockdowns and shutdowns during the pandemic risked failure when workforce expenditures exceeded revenue for an extended period of time. Even with the federal government's $699-billion Paycheck Protection Program, a lifeline to keep businesses afloat and workers during COVID-19 uncertainty, some 100,000 small businesses closed permanently since the start of the pandemic according to Yelp.
Short-Term Temporary Worker Strategy Here for Long Term
The sea change in workplace trends brought on by the COVID-19 pandemic will likely have long-lasting effects. Remote work, for example, is not going away, even after COVID-19 is no longer a daily concern. Gartner found that nearly 50 percent of workers will continue at least partly working remotely after the pandemic, up from 30 percent before.
Likewise, the use of temporary workers may be here for the long term as companies have learned that utilizing flexibility staffing strategies can maximize operations. A survey of 800 executives by McKinsey found that 70 percent expected to use more temporary workers and contractors two years from now on site than they did before the pandemic.
The McKinsey report said, "Uncertainty about how the pandemic will play out and when economies will regain momentum may be among the reasons for plans to increase the number of contractors they use. Another reason to make labor a variable cost through contracting may reflect cost pressures companies experience as they work to survive through the downturn."
The good news is that in today's Gig Economy with a growing percentage of the workforce looking for flexibility, temporary workers can be some of the most talented and ambitious assets available. Many businesses find that outsourcing the staffing of temporary workers pays off in the long run.
At Personal Response Team (PRT) we offer comprehensive staffing solutions, including providing skilled temporary workers for the construction, industrial and energy, manufacturing, hospitality and events, and disaster recovery sectors. Contact us today to find out how our experienced team can help keep your operation running smoothly during the pandemic with timely workforce placements.