Understanding Workplace Drug Testing Regulations in Florida
Florida, like many states, has a drug-free workplace program that regulates and encourages companies to do drug testing. According to Nolo.com, "Florida employers who establish such a program can qualify for a discount on their workers' compensation insurance premiums.
However, employers must follow the state's rules to get their discount. Florida employers must test in certain circumstances and must observe certain procedures intended to protect employee and applicant rights."
Florida Employee Drug Testing Rules
Florida employees can be tested for drugs under many conditions, including:
Pre-Employment: Vacancy announcements should specify a drug test is mandatory. Once a job offer has been made, the new hire will sign a drug testing consent form and then undergo pre-employment drug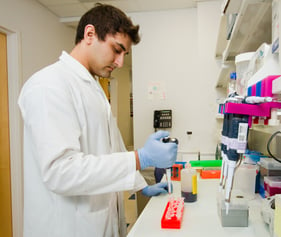 testing.
Reasonable Suspicion: Employers may request a current employee undergo a drug test if there is "reasonable suspicion" of current drug use. Reasonable suspicion could include:
Observable phenomena while at work such as direct observation of drug use, or the physical symptoms or manifestations of being under the influence of drugs.
Erratic behavior, abnormal behavior, or significant deterioration of work performance.
Reported drug use in violation of company policy provided by a reliable and credible source which is independently corroborated.
Evidence of a tampered drug test by an employee.
Information that an employee has caused or contributed to an accident while at work.
Evidence that an employee has used, possessed, sold, solicited, or transferred drugs while working.
Routine Fitness of Duty: This drug testing can be conducted as part of a routinely scheduled employee fitness-for-duty medical examination.
Random Testing: A random sampling of employees can be chosen for drug testing.
Employees Rights Under Florida Drug Testing Rules
While Florida employers have broad drug testing ability, employees are protected by certain Florida drug testing rules such as:
Employers that conduct drug testing must give its policy to employees in writing, and employees must have at least 60 days' notice of the policy.
Employees who test positive have five days to contest or explain drug test results.
Employers may not take any adverse action based on an initial positive drug test that has not been verified by a confirmation test and a medical review officer.
Employees who voluntarily seek substance abuse treatment cannot be fired, disciplined, or discriminated against unless they have tested positive or been in treatment in the past. l
Companies are governed by state laws regarding procedures for gathering specimens, testing, and maintaining confidentiality.
What Type of Drug Testing is Conducted in Florida?
For most employees or new hires, their drug testing will be the traditional urine sample conducted at a certified drug-testing laboratory.
There are other methods of drug testing that can be done in Florida including:
Oral or Saliva Test: Non-invasive test which can return results for marijuana use in minutes.
Hair Test: Hair specimens can be collected at almost any location and can provide a 90-day detection window of commonly abused illegal drugs.
Breath Test: This method is used for companies that have employee alcohol testing programs.
Which Drugs Show Up in Drug Testing Results
Many employees want to know what type of drugs will turn up in the results of drug testing. It depends on what sort of drug panel is conducted.
The most-common 5-panel drug screen checks for the following:
Marijuana/Cannabis (THC)
Cocaine (COC)
Opiates (OPI)
Amphetamines (AMP)
Phencyclidine (PCP)
There are variations, however, such as a 4-panel drug screen that will check for the drugs above except for amphetamines, or the 6-panel drug screen that will check for the drugs above plus barbiturates.
The most comprehensive drug test is a 10-panel that checks for:
Marijuana and its resins including hashish, extracts (including THC oil, wax, and glass).
Cocaine and drugs containing cocaine such as freebase or crack cocaine.
Opioids, including prescription pills, which can include smoked opium, heroin, morphine, codeine, oxycodone, and hydrocodone.
Benzodiazepines, also called benzos, include diazepam (Valium), alprazolam (Xanax), and lorazepam (Ativan).
Amphetamines including methamphetamine (meth), amphetamine sulfate (speed), ADHD medications such as Ritalin and Adderall.
Barbiturates include amobarbital, phenobarbital, pentobarbital, and secobarbital.
Phencyclidine or PCP
Methadone
Methaqualone (Quaaludes)
Propoxyphene
Contact PRT Staffing today to find out how we can help provide your company with skilled temporary workers who are vetted including drug testing upon request.