What Shows Up in a Background Check?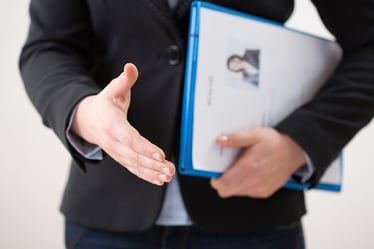 The job of your dream may be within reach, a conditional offer in hand, when your prospective employer says they first need to run a background check on you.
Your first thought may be, "what shows up in a background check?"
Will somebody be knocking on the doors of former neighbors, inquiring about that wild pool party you threw back in college, or will they be uncovering skeletons in your closet such as that Blockbuster movie rental of "Top Gun" you failed to return in the 1990s!
Rest assured, background checks by employers is quite normal with everybody from police department leadership applicants to your local barista having to undergo them before getting hired.
What is a Background Check?
While a company is more likely to use referrals and recommendations to screen possible applicants for a job, a background check is performed usually after they have decided to offer the employee a position.
"A background check is a common pre-employment screening method employers use to learn more about a candidate's history and make sure they are hiring candidates who align with the company's values and policies," says Indeed.com.
A background check is a company's final defense in hiring the wrong person for a position.
7 Reasons Background Checks are Conducted
HireSafe, which provides companies with compliant employment screening solutions cites seven reasons an employer should conduct a background check:
To provide a safe workplace for employees and customers

To hire the most qualified people who will help to grow your business, not to destroy it

To minimize exposure from employee liability by practicing "due diligence" in the hiring process.

To encourage honesty in the application and interview process.

To discourage applicants with something to hide

To eliminate uncertainty in the hiring process

Relying on instinct alone is not enough!
Who Actually Conducts the Background Check?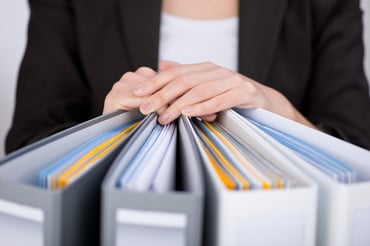 Background checks can be done by the companies on their own or they can out-source the background check to a third-party business.
Why would companies outsource a background check if they are so important to the hiring process?
PSI Background Screening says companies may outsource background checks for the following reasons:
Third-party background check companies are experts and understand regulations.

Save on costs including staff hours.

Legal compliance, especially with the Fair Credit Reporting Act (FCRA).

Makes employees more comfortable that a professional organization is conducting background check.

More efficient data gathering because of experience.

Fair and equal treatment with all employees undergoing an identical screening process.

Ease of access to data and storing of confidential information.

Peace of mind to company that the background check is done properly.
What Shows Up in a Background Check?
The good news is that a company is never going to do a "surprise" or "secret" background check on you.
CBS News says, "under the Fair Credit Reporting Act, job candidates must give prior written consent before employers conduct a background check -- and have the right to challenge reports' contents."
So, what shows up in a background check?
Indeed.com says to look out for six crucial areas in a background check:
Identity Verification: Using your social security number, the background check will verify that you are who you say you are. By checking databases, the background check can see other places you have used your social security number before. This ID verification can also help confirm your current residence. If you have lied or misled the employer about your identity, it is unlikely they will follow through with the job offer.
Criminal records: Employers will be able to find any prior criminal convictions that you have via their background check. Not just felony convictions will show up, but the background check will also reveal any pending charges, misdemeanor convictions plus dismissed charges and charges you were acquitted on. It is important that you answer any questions regarding prior or pending convictions on employment forms honestly because a background check will likely find it.

Work history: Most background checks will verify all of the work history and past employment you listed in your application by contacting all pervious employers directly. It is important to correctly list dates and positions for all previous employment, so it aligns with the background check.
Education history:

Too many companies have been burned by hires that fudged their education history and degrees so many background checks will follow up with colleges and universities you listed to see if dates and degrees line up.

Credit report:

This may not apply to all positions, but some background checks will look at a current credit report for you. If you are applying for a job where you will handle finances or work in the financial services industry then it may be relevant to your future employer if you have been involved in bankruptcies, defaults, and other financial issues such as debt that may concern them.

Driving record:

If your position will require some driving, such as a bus driver or delivery driver, then the background check will look at your driving record from all states where you have had a driver's license.
Remember, you have a right to dispute information that your background check turns up, and sometimes the information can be wrong, where identities of different people are mixed up.
"There are a lot of instances of people being turned down for jobs based on information that doesn't apply to them," Phil Mattera, research director at Good Jobs First, told CBS News.
Since 2009, employers and background check companies have paid more than $325 million to settle background screening-related litigation.
Contact The Personnel Response Team (PRT) today about our unmatched, comprehensive staffing solutions, which can include properly conducted background checks to give your company peace of mind.
References
https://news.yahoo.com/leaders-boston-police-department-subject-204200264.html
https://www.backgroundchecks.com/blog/what-does-a-starbucks-background-check-entail
https://www.indeed.com/career-advice/interviewing/what-can-be-revealed-in-a-background-check
https://www.hiresafe.com/client-support/background-check-faq/why-are-background-checks-important/
https://ww2.psibackgroundcheck.com/news/why-companies-outsource-background-checks/
https://www.cbsnews.com/news/what-job-candidates-should-know-about-employer-background-checks/