How to Look for a Job During a Pandemic
As the COVID-19 pandemic stretches past its one-year mark it appears that anyone looking for a job in 2021 will have to do so during the ongoing public health crisis. If you are currently out of work, you are not alone as the U.S. unemployment rate was 6.7 percent in January 2021 according to the U.S. Bureau of Labor Statistics (BLS).

While that rate is down from 14.7 percent in April 2020, it is still almost double where national unemployment stood on the eve of the pandemic, which was 3.5 percent in February 2020.
"The labor market continued to reflect the impact of the coronavirus (COVID-19) pandemic and efforts to contain it," The BLS said in its news release. "In January, notable job gains in professional and business services and in both public and private education were offset by losses in leisure and hospitality, in retail trade, in health care, and in transportation and warehousing."

There are businesses hiring, but the pace of recruitment has changed.

"The economy is finding new ways to do business, and is hiring back workers on furlough because of COVID-19 more quickly than expected," Navy Federal Credit Union corporate economist Robert Frick told The Balance. "On the other hand, the pace of new hires is slowing, and more workers are moving into the ranks of the long-term unemployed."

Looking for a job in a pandemic may require new tactics.
It's a New Numbers Game
You may have been taught that a job search is a numbers game, so you must send out 100 resumes to get three interviews. In this mindset, it is quantity over quality.
Career coach Adunola Adeshola writing in Forbes says that isn't the right strategy in a pandemic.

"Contrary to what everyone else might be saying, this is not the time to send your resume to every job opening you see online … You need to prioritize quality over quantity," Adeshola says.

She says the key is to focus on the opportunities that are a good fit for you and then turn in an application that will make you stand out amongst the competition.
Find New Networking Ways
Not all the old rules are out the window, so networking is still an important tool in finding a job, even during a pandemic. Consider that a LinkedIn survey reported that 80 percent of professionals found networking important to their career success.

Of course, calling up a contact and asking them to sit down face-to-face over a cup of coffee during the social distancing era of COVID will not get you far. You can, however, network via remote methods, such as email, messaging apps, social media and setting up ZOOM calls.

The good news is that even before the pandemic, online networking worked. That same LinkedIn survey found that 35 percent of professionals said a casual conversation via messaging led to a new opportunity and 61 percent felt regular online interaction within their network led to new career opportunities.
Target Industries and Employers in Hiring Mode
Not all industries and employers have been affected by the pandemic the same and some are currently in hiring mode.

In fact, TechRepublic reported in January that 82 percent of U.S. employers are planning to hire in 2021.
Health care, finance, online education, tech, delivery services and any other businesses in essential sectors, such as grocery stores, that did not shut down are likely sources of new job opportunities.

PBS.org recommends using real-time lists of employers that are hiring on such sites as:
FlexJobs.com
Job-Hunting.org
Jobscan.co
LinkedIn.com
The Wall Street Journal
These larger sites can also be a jumping off point to look for employers in your backyard that are in similar industries or offer the services and products of those hiring on the bigger job boards.

At the same time, remote work is still going to be a thing in 2021 so do not limit your search to only those companies in your area. Now may be the time to interview for remote positions with companies in other parts of the country or world.
Make a Good (Virtual) First Impression
The odds are if you get a job interview it will be a virtual interview in 2021. Not everybody is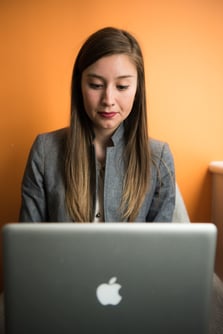 comfortable with doing video interviews so if you are searching for a job, make sure you are ready to ace your online first impression.

Take advantage of technology to practice and perfect your virtual job interviews. Set up a Zoom meeting with a family member or friend and run through a test interview, making sure to hit the "record meeting" button.

When you watch the playback look for areas where you can improve your interview.

Other virtual interview tips:
Test your technology ahead of time. You do not want to have issues logging onto the interview platform at the last minute.
Make sure your camera is at eye level, so you are looking your interview in the eye, so to speak.
Install proper lighting in the area where you will conduct the interview.
Make sure your background is not distracting or inappropriate.
Dress for the virtual interview as if you were doing it in-person (so leave the sweats and yoga pants in your closet).
Contact PRT today to find out how we can match your skills with the right job opportunity.